5.2.1 Multiplier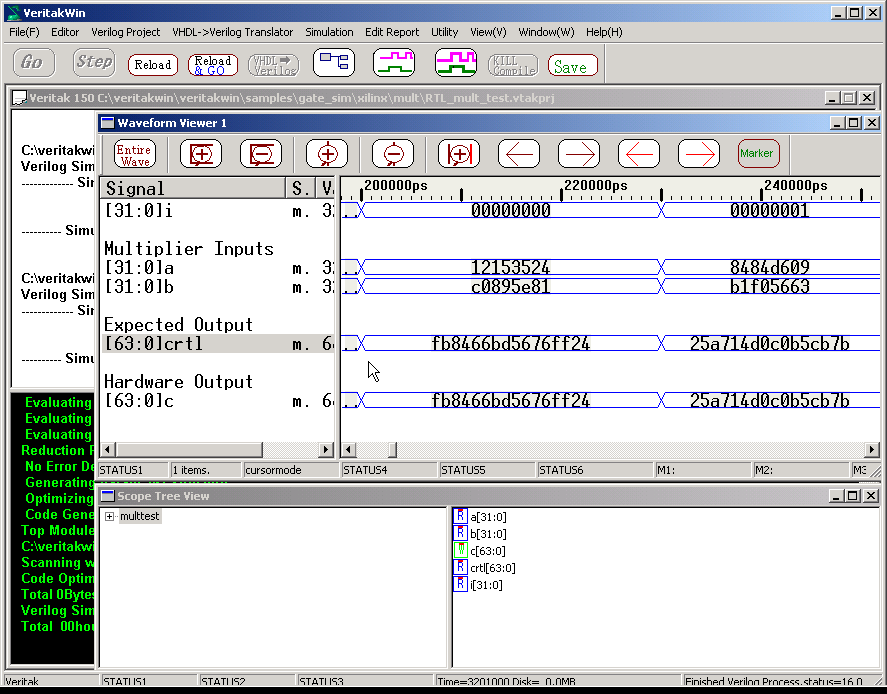 RTL Project
Let's design simple 32x32bits multiplier.
Load Project "RTL_mult_test.vtakprj", and press Go button.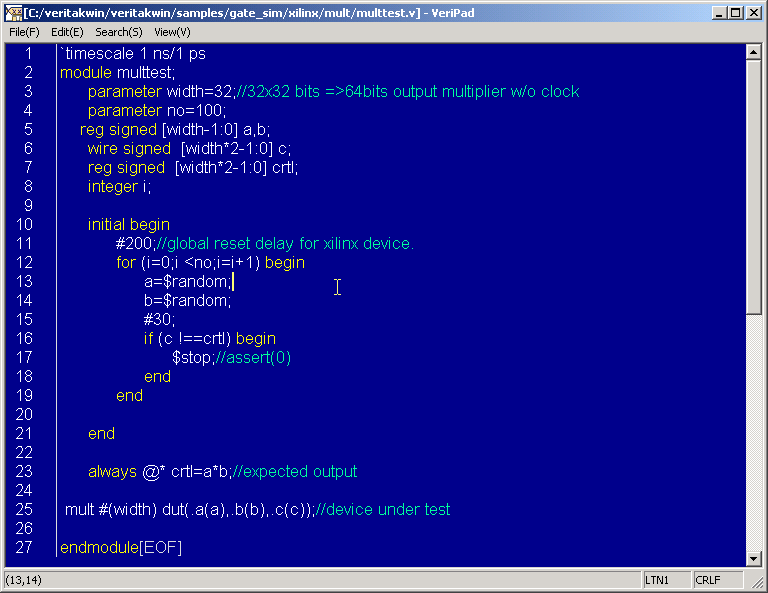 Test bench source is as below.
Here is simple source for signed multiplier.

Let's make a Xilinx project for our multiplier.
Veritak Gate Simulation Project

Let's view the veritak project for gate simulation.
Gate simulation project must be above "netgen" ( Xilinx tool generates "netgen" folder). This is necessary because generated net list file **timesim.v reads sdf file according to specified path.

Fig below shows veritak project in mult folder.Open the project (Gate_mult.vtakprj) by the menu Verilog Project ->Open Verilog Project

Note:
"netgen/par/mult_timesim.v" is generated net list file by Xilinx tool
"multtest.v" is test-bench used in RTL sim.
"simprimes" is Xilinx primitive library folder (Change path if you have different configuration. by entering the folder and clicking Add Lib Dir.)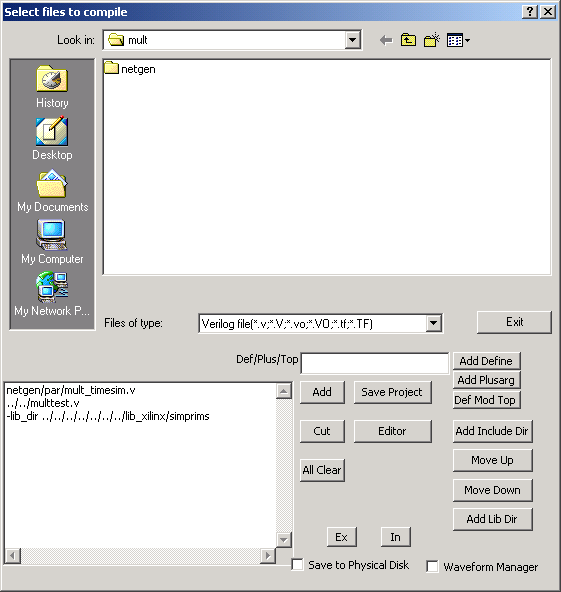 You can select Min/Typ/Max for SDF delay in Project Setting Dialog.. However nothing will be changed as for Altera/Xilinx because the same values are generated in SDF of Altera/Xilinx.
In compile mode, Use Xilinx SDF for Xilinx Gate Simulation.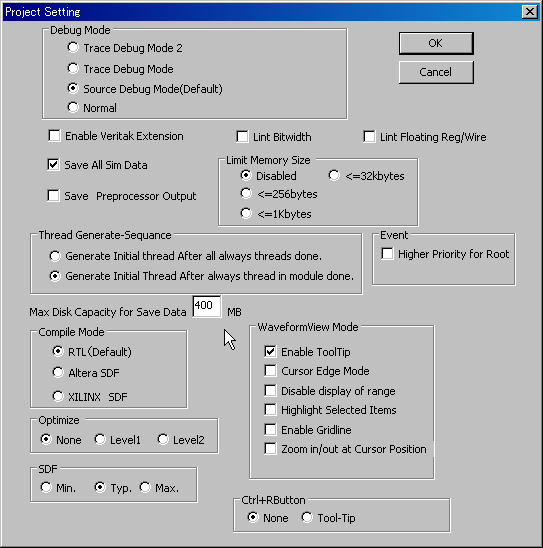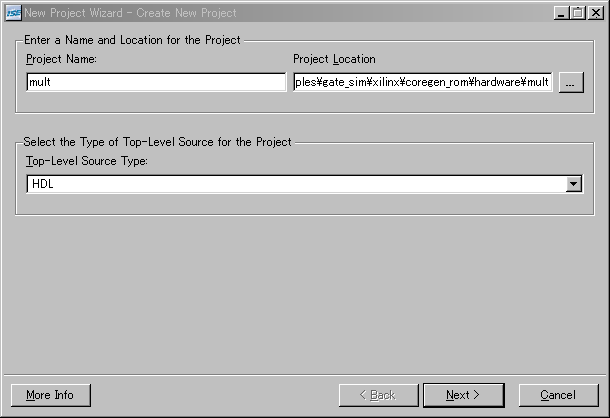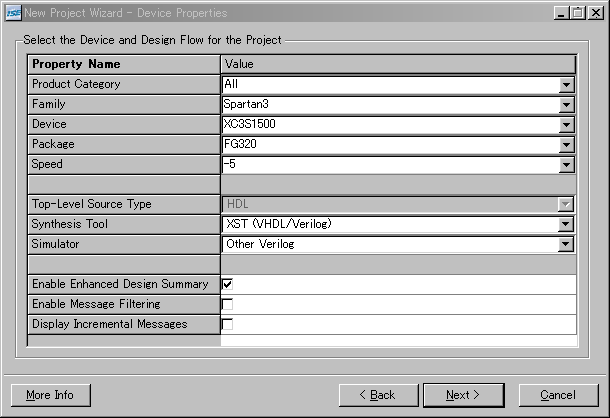 Family/Device is as you like..
Nothing to be add in this time.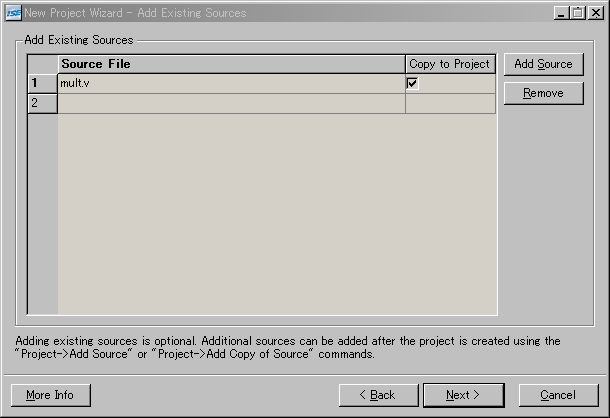 That's all for settings of the project

Run "Generate post-place & route simulation model" as below.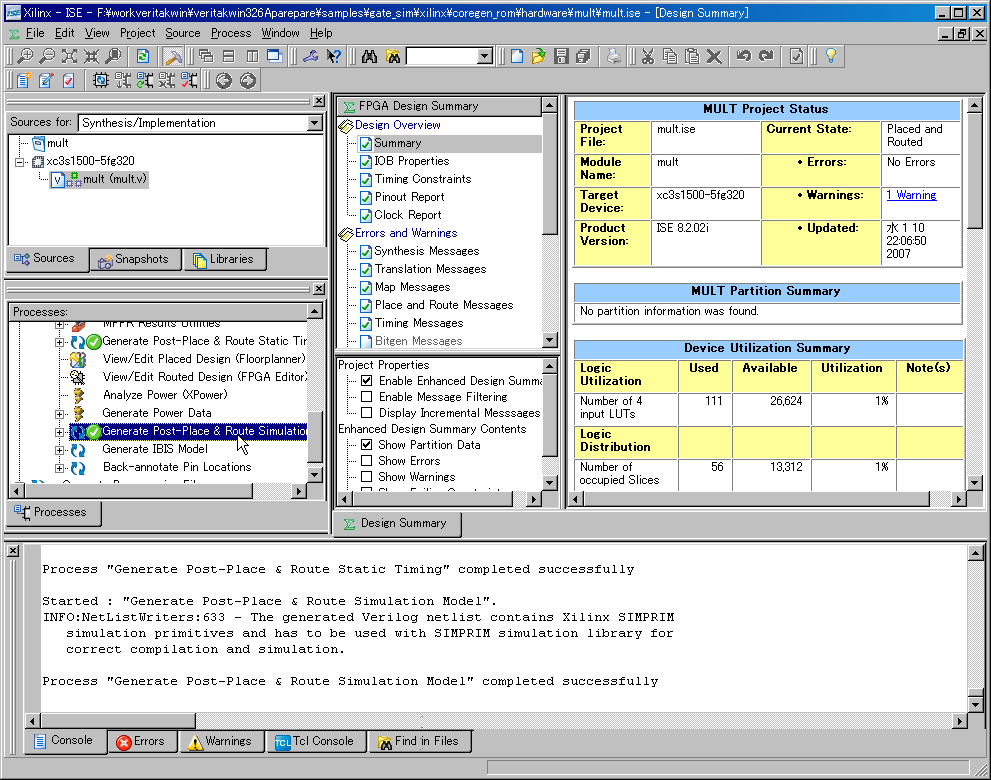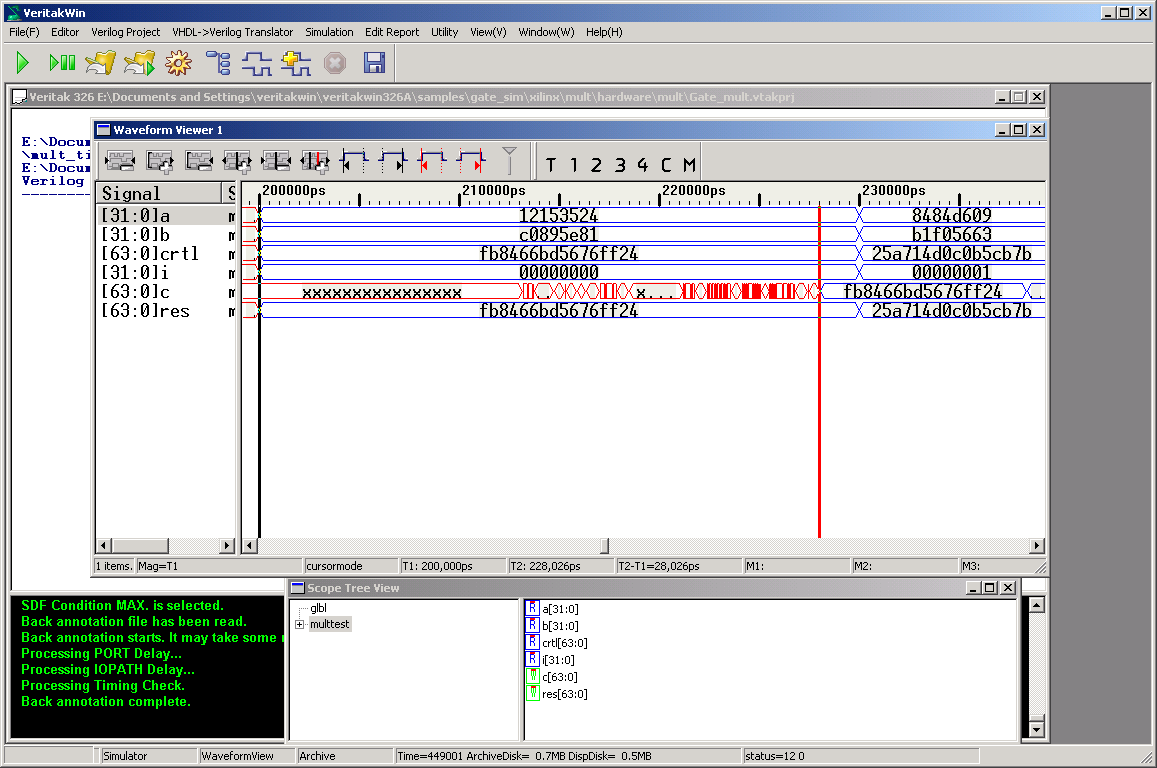 You can observe 28.026ns delay for RTL to Gate Simulation as a result of 12153524*c0895e81